Add a memorable moment to your wedding
Throughout our site we mention just how versatile Grower Champagne is. Therefore it should come as no surprise that it is the perfect sparkling accompaniment for your wedding day!
One of the most memorable moments of your special day, after you have exchanged your vows, is the moment when all your guests raise their glasses to toast you and your new life with your loved one! Finding the perfect champagne for this important occasion is a must and French Bubbles is here to ensure your fizz doesn't fall flat and the champagne sparkles like the bride!
Here at French Bubbles we understand how important it is to research and plan every aspect to ensure that your day is remembered and enjoyed by you and your guests and talked about for years to come. We appreciate all the fine detail and planning that this requires. Therefore our team provide a unique and personal service, and the French Bubbles team will always endeavour to exceed your expectations when it comes to quality and budget and with your guidance, select the perfect Grower Champagne to celebrate your marriage in style.
Perfect match!
Our team of experts (or Maud) will work with you and your catering team to discuss themes and menus as well as your guest list to recommend the perfect "marriage of champagne" for reception, meal and toast.
A Blanc de Blancs, chardonnay style champagne makes the perfect reception wine.
The richer, Blanc de Noir styles can be selected for serving during the meal or with the cheese.
For the special moment of the toast, a special vintage champagne will add to the creation of a joyous lasting memory.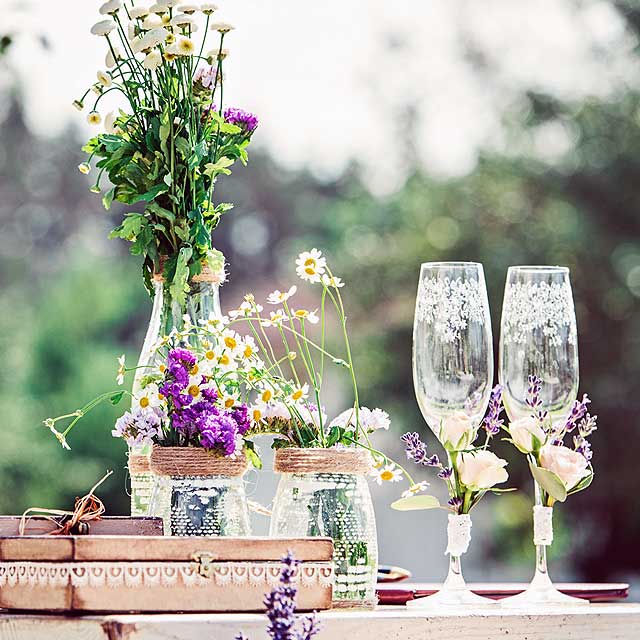 Are you a wedding planner? Contact us to discuss how we can work together on future events!
Perfect budget
We can guarantee you that our Grower Champagne will be perfect for your budget. It will be better value for money, assuredly tastier and more interesting to buy our champagne and pay the venue's corkage charge, than simply to just drink the champagne proposed in the package. As outlined above we will join you to ensure that much more thought and informed knowledge will have gone into the selection of the right wines for you, and that is without mentioning the outstanding quality of our Grower Champagne!
No hassle
We know full well that you have enough things on your list to organise in the run up to the big day! Therefore we will liaise directly with your chosen venue on your behalf for the delivery of the champagne and the logistics, leaving you with nothing to do other than enjoy the champagne at the right moment! Or simply put us in touch with your wedding/delivery planner.
Tasting
Naturally we do of course organise tastings prior to your wedding. Usually at one of the 3 locations of Champagne+Fromage in London.
These tastings are £25 per person (including VAT) and we can accommodate from 1 to 6 people. If you proceed to order with us we will refund the price of 2 tastings, (£50 – usually for the bride and groom!), on your order.
Don't worry if you are unable to join us in London, we are of course happy to send you an example bottle of Grower Champagne. If you then proceed to place an order we will refund the price of this bottle!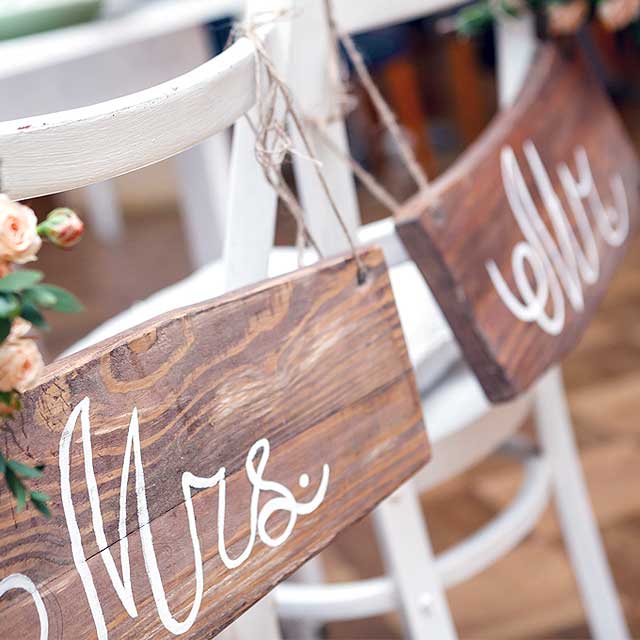 John and I had a unique experience with you as we had the wine tasting event here in the office first and from there choose the champagne that we liked. But! even outside of that you were very accommodating, were able to suggest good quality champagnes within our price range and the customer service was top notch.
Even when I had a last minute panic attack that we didn't order enough champagne, you were able to go above and beyond to deliver. You customer service made me feel very relaxed on the wedding day knowing that we were serving excellent champagne to our guests which was far more superior than what we would have got from the venue.